Dr.Steckl opens his wallet for NanoLab Holiday Lunch @ Panera ~!!!
Here we go ~!!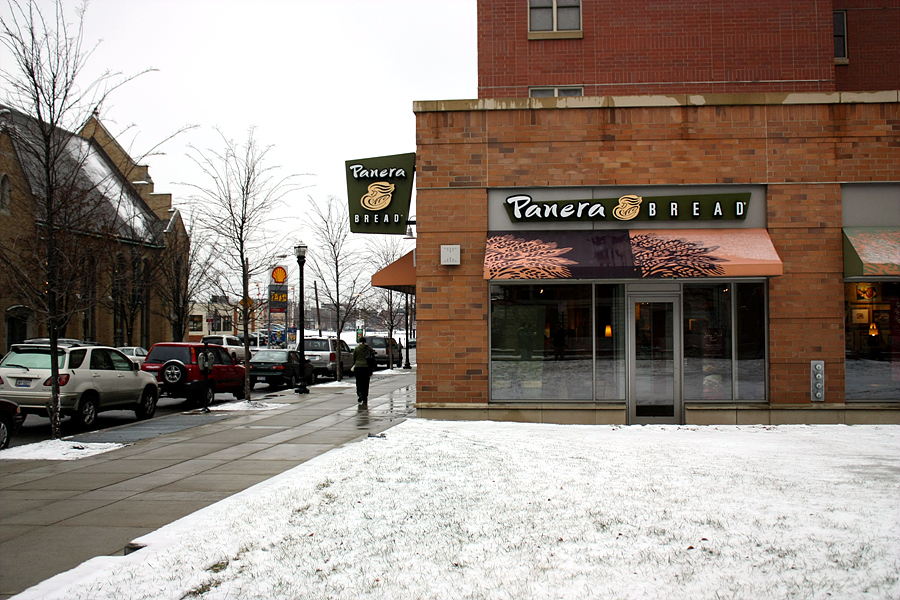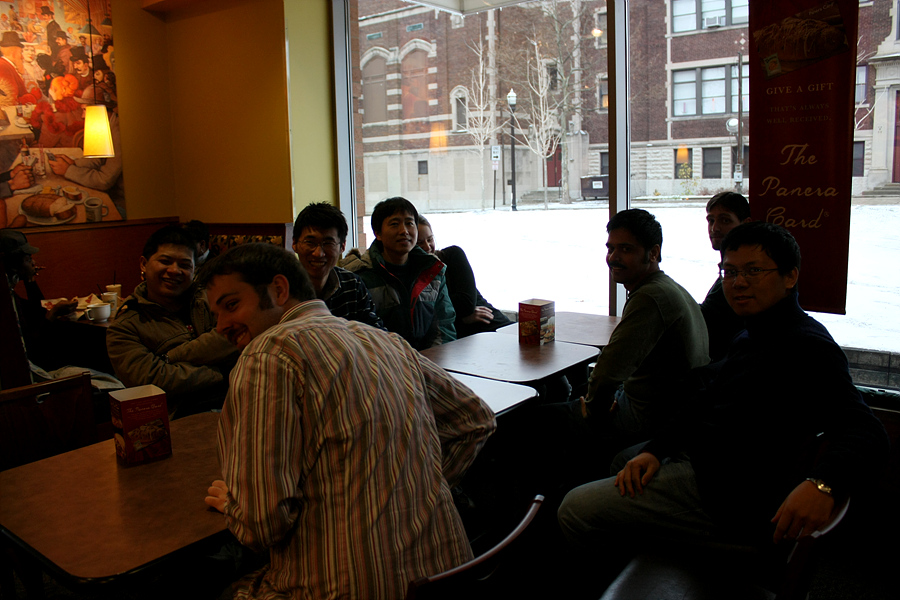 Longer line, thinner wallet~!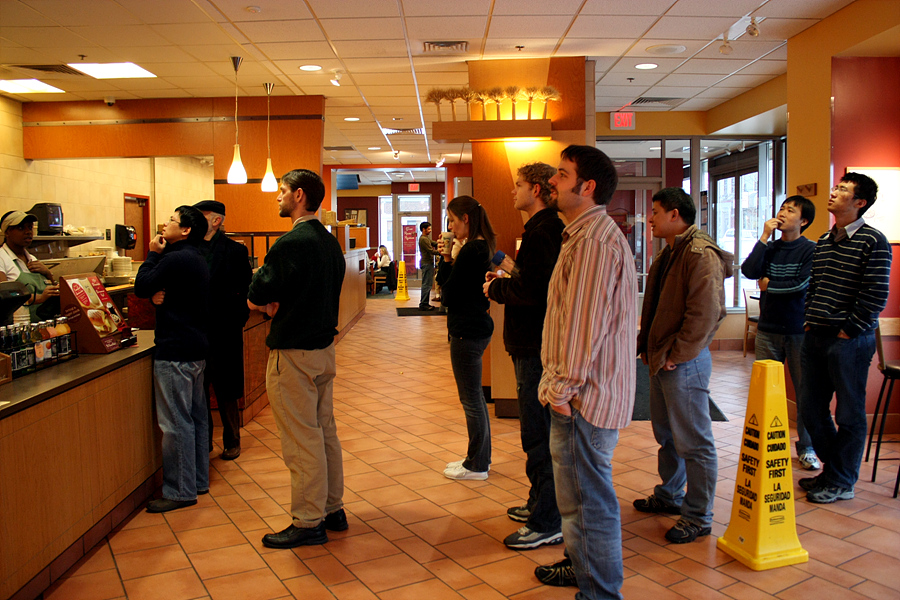 Are you ready~??!!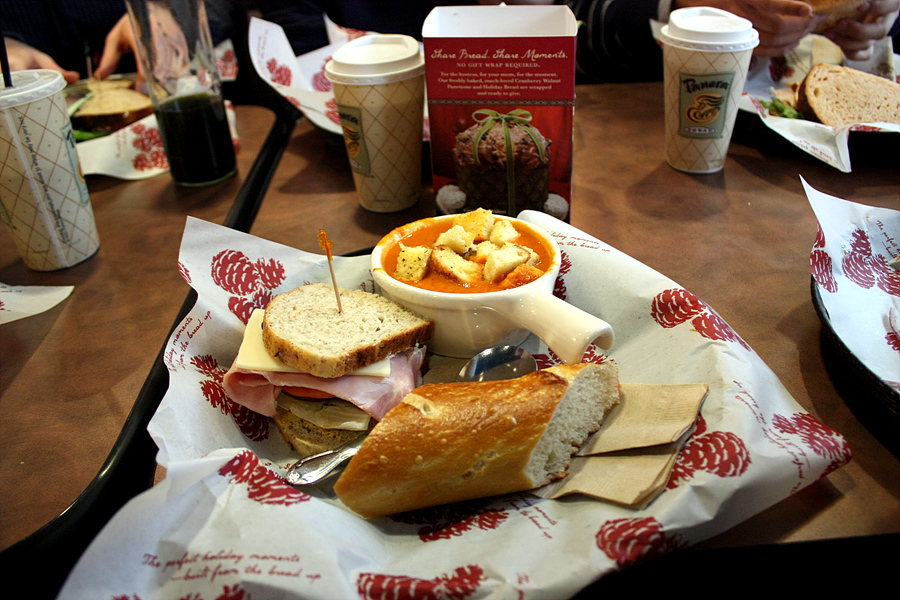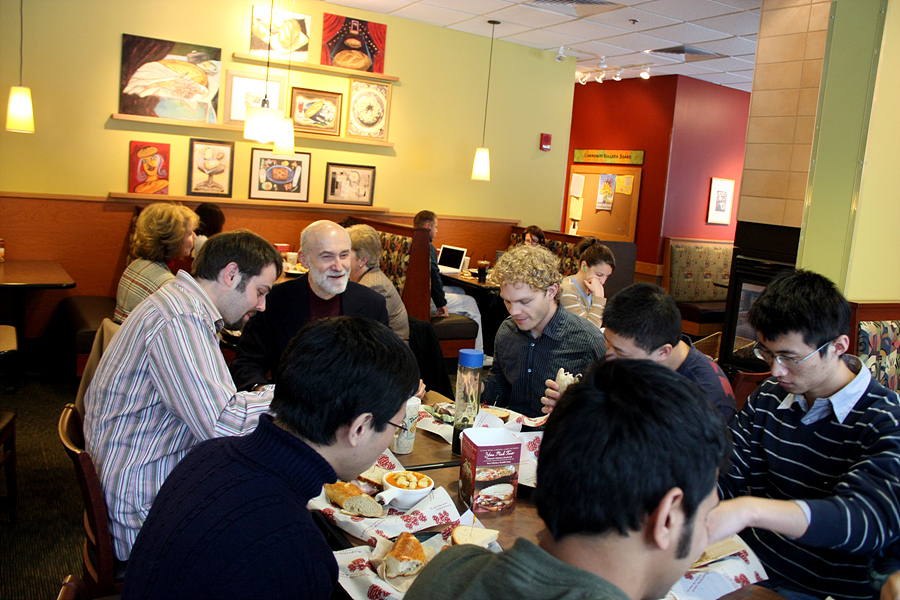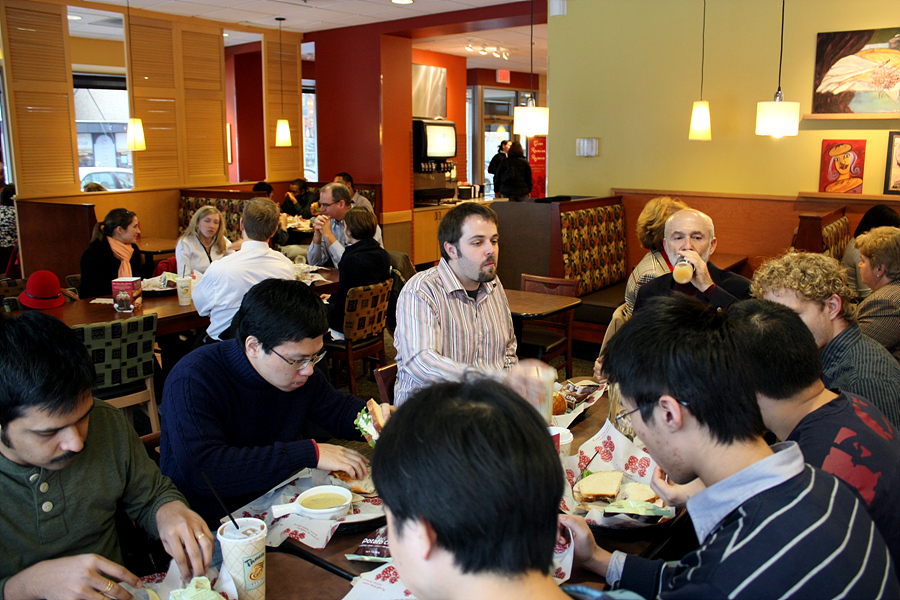 Have To Save : Wonderful NanoLab Group Photo (special thanks to Panera staff)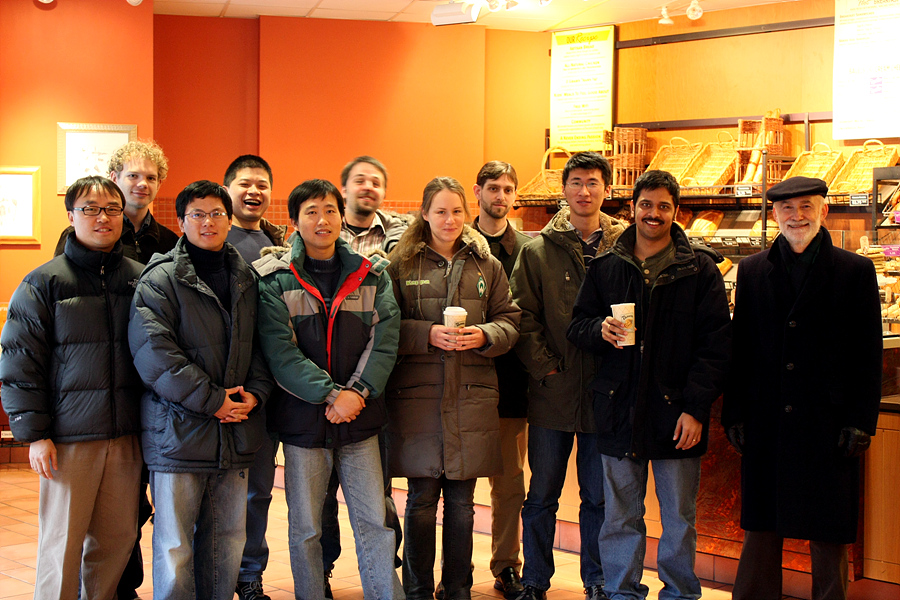 Are you full? Let's go to work~!!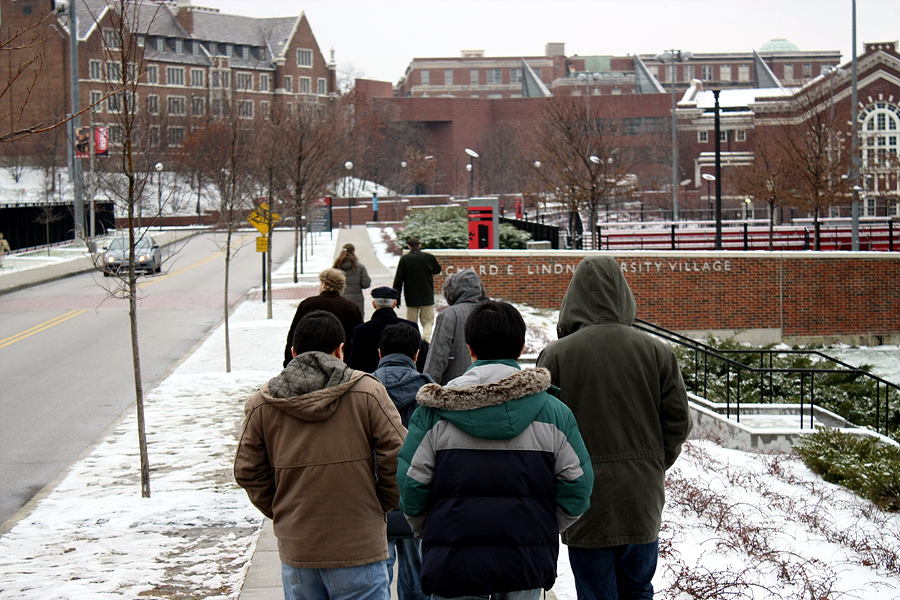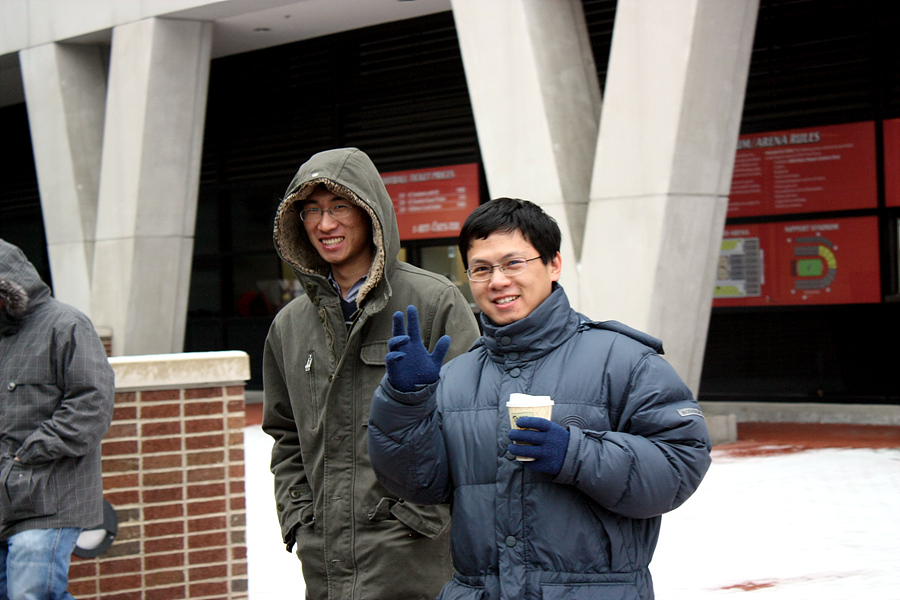 Thank you Dr.Steckl~!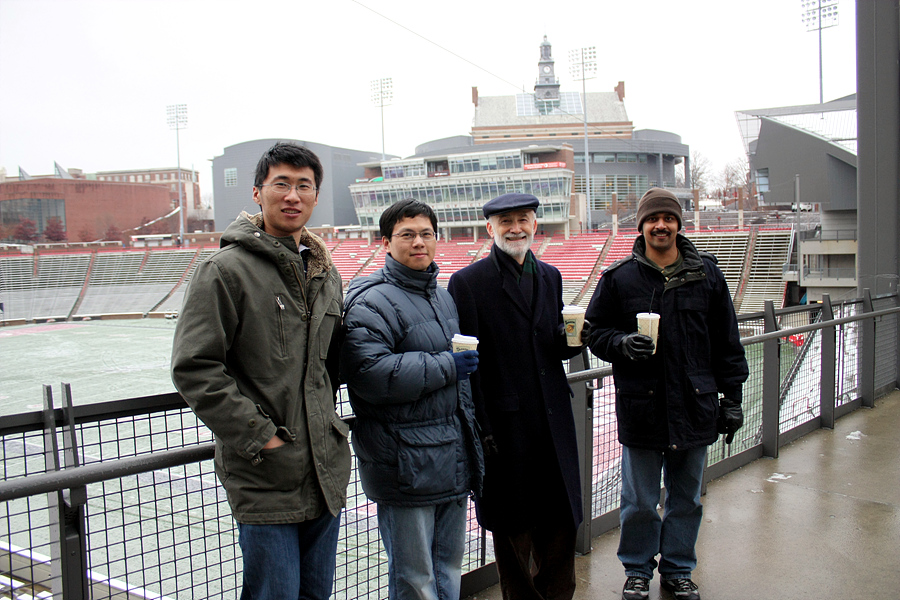 Great time and Great 2008~!!! Happy Holidays~!!